So my grandparents are gone, BUT my other grandparents are coming really soon and we are doing other stuff to get ready for them this week. So I should be able to post this week, but not next week. SO SORRY, but once they all leave I'll post all the time. (:
Onward- to the prompts!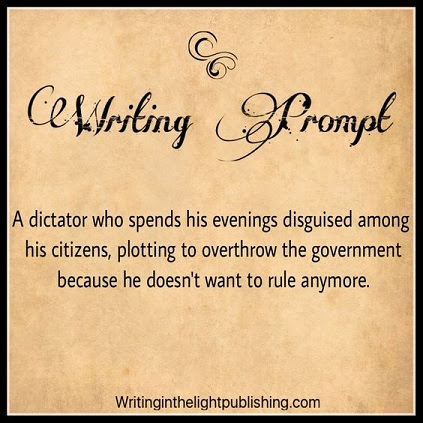 As always, please tell me if you make something out of these, because I really liked them and want to know what you make! (Unless, of course, you hate what you made and don't want anyone to see it. In that case maybe you could send it to me and I could encourage you by saying it's great! (: )
They are both from Promptuarium as usual.